Some years ago I fumbled my way through building a bicycle mount for a Mini Mate camper so I could bring it along with me. I thought it was pretty trick, and for the most part, it was. But then a customer sent me pics of his set up, and it made mine look like crap. I wanted to share these pics to show you how easy it can be to extend the flexibility of your mini camper or tent trailer to bring along things that will enhance your camping experience.
This rack mount was created for a Time Out camper and it uses the camper's u-channel track as a mounting point.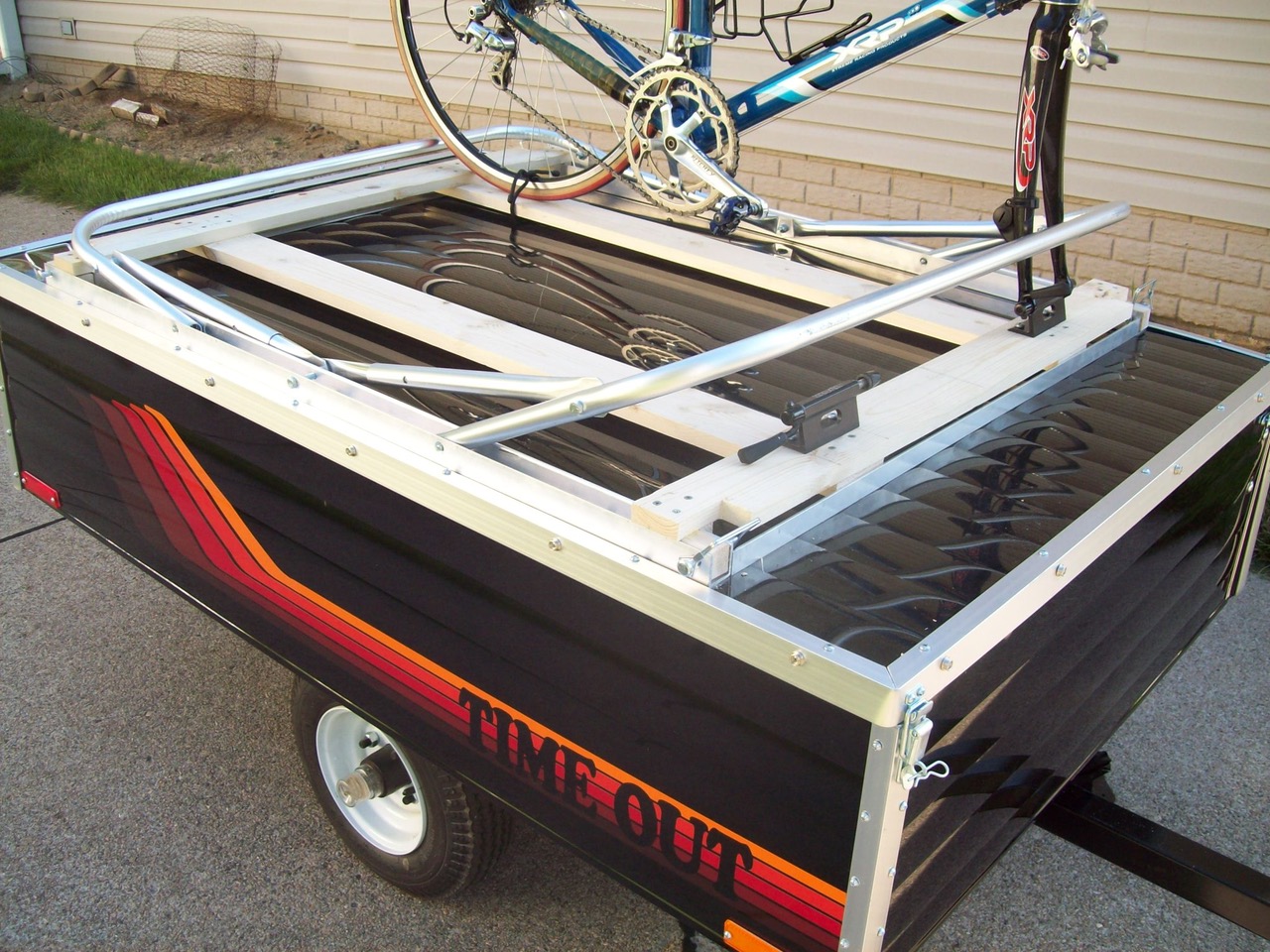 Look how simple this is! It's cut from 1 x 4 dimensional lumber.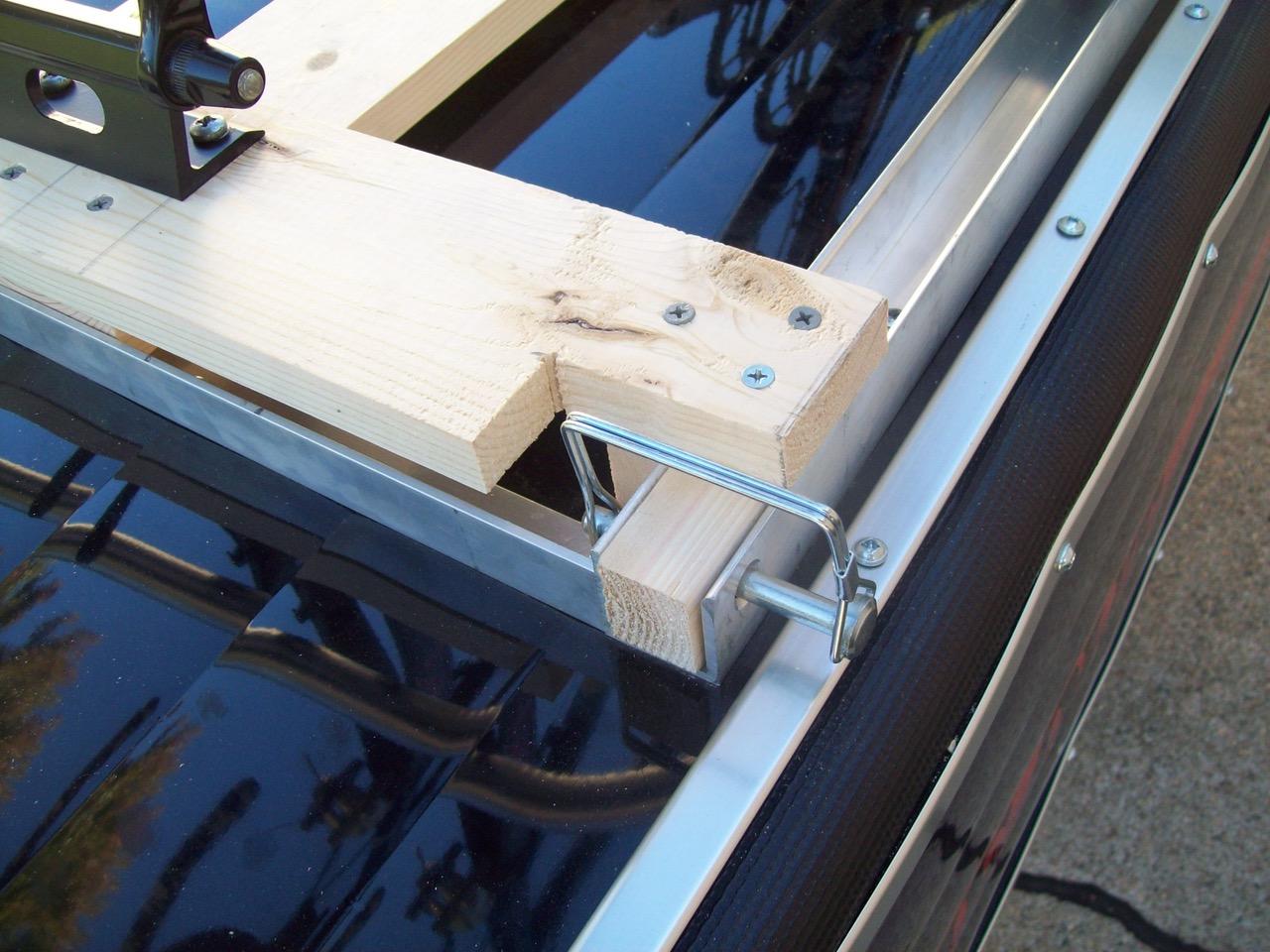 Here's a close-up of the mounting points. I was envious that I hadn't thought of something as simple as this. And it can be removed in seconds.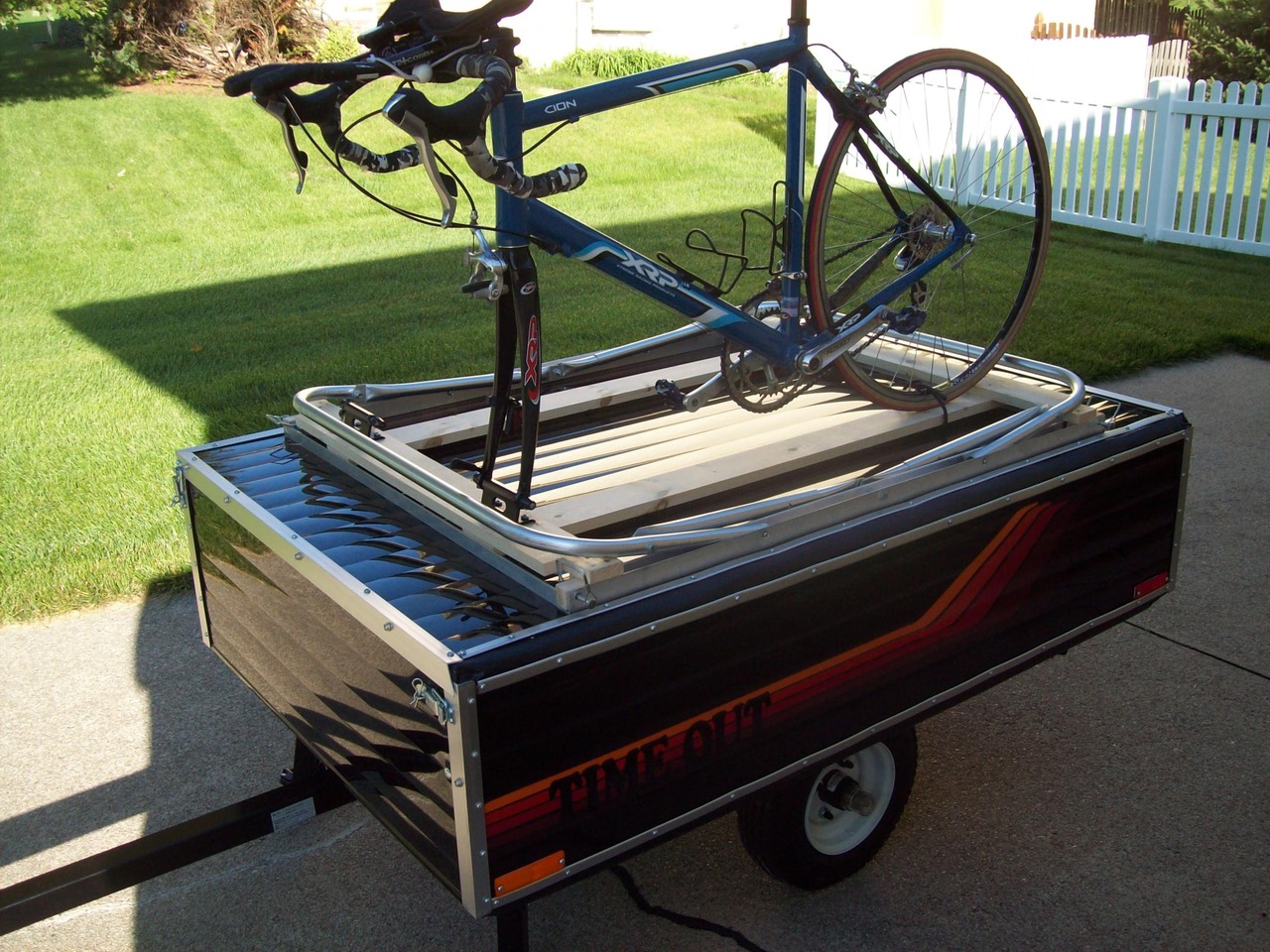 Plenty of room for two bikes!